Mama Kat hosts a Writers workshop every Thursday today's prompts ARE: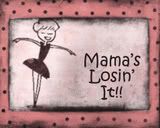 Choose a prompt, post it on your blog, and come back and sign Mr.
Linky
. Be sure to sign up with the actual post URL and not just your basic blog URL (click on the title of your post for that URL). For good comment karma try to comment on the three blogs above your name!!
The Prompts:
1.) How did you meet your best friend?
2.) What are you feeling guilty about? or Memories of your childhood home.
3.) Tell why you are ecstatic "The one that got away" got away.
4.) Have you found your bliss? What path did you take to get there? or are you still searching)
5.) Create a conversation between one of these three couples:

Photobucket" src="http://i913.photobucket.com/albums/ac331/mamakatslosinit/cartoon_peopl009_bw.gif" border="0" width="303" height="364">

Photobucket" src="http://i913.photobucket.com/albums/ac331/mamakatslosinit/cartoon_peopl028_bw.gif" border="0" width="360" height="337">

Photobucket" src="http://i913.photobucket.com/albums/ac331/mamakatslosinit/cartoon_peopl022_bw.gif" border="0" width="324" height="363">
1.) How did you meet your best friend? I choose #1, although I have a lot of BF's I would have to tell you the story about Joane and I met.

See we were both hanging with the same group in our LDS singles ward and one day we ended up going out to dinner just the two of us, I'm not sure why I think a third person was planning on coming and bailed at the last second. I will tell you it was my favorite Chinese restaurant. Anyway not important. We started talking and at this point we didn't know each other very well ... and then I felt the need to share a story of mine to her of something I did when I was younger and regretted and how it changed my life... I didn't know at the time but she had been struggling with something very similar and so we got to talking about it and I think that we really bonded that night, **amazing what the spirit will prompt you to talk about or what to say** we ended up moving out the two of us a month or two later into an apartment with another gal whom we really didn't get along with.. anyway again not important but have been best buds since.

I met my hubs while living with her, and she said she knew we would get married before i would even admit it, but I moved about 3hrs south, and then she took a job in MN and moved away a few months later she met a guy and ended up moving to AL after she was married, although we are across the states, we support each other for everything. We often are on the phone for hours talking about problems or fun stuff and we fly out to see each other for special events. She is a great rock in my foundation and i really don't know what I would do without her.
Man, that was kinda mushy but now you know how much I treasure my friends, Joane is like a sister and her family is all like my family I Love them all dearly and they are always there to help me. I will also add that seriously her family is awesome, one sister of hers held my hand and walked me through the steps when I learned I had GD with the last pregnancy which is really hard news to take in at first, and another sister of hers brought me special oils and smell goods to help with the morning sickness etc... they truely are a wonderful family!!! and I hope they know how much I appreciate them.
don't forget to enter my giveaway HERE